Dindigul Travels :: Dindigul to Kodaikanal Tour Trips
Prince Travels in Dindigul have available Tempo travels and All kind of Cars like Indica,Innova and Tavera and Swift is very cheap reats for your trip and tour trips.Please check following models vehicles in Prince Travels.Dindigul Travels is a competent name among Dindigul car rental agencies in the city. We have great pleasure in introducing ourselves as a professionally managed car hire service provider to a wide range of customers from individual clients
Our Regular Trips

Dindigul to Kodaikanal Trip (One Day or Two Days)

Dindigul to Munnar Trip (One Day or Two Days)

Distance and Travel Hours

Dindigul to Kodaikanal Via | 96.6 Km and 2 Hrs 20 Mins
Palani to Kodaikanal Via| 120 Km and 2 Hrs 58 Mins
About Kodaikanal
Kodaikanal is a hill town in the southern Indian state of Tamil Nadu. It's set in an area of granite cliffs, forested valleys, lakes, waterfalls and grassy hills. At 2,000 meters above sea level, it has a cooler climate than the plains below and is a popular holiday destination. The town centers around star-shaped, man-made Kodaikanal Lake, bordered by evergreen forest.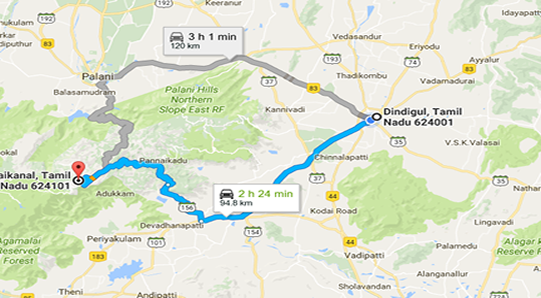 Dindigul Travels Rate and Tariffs Plans

407,Swaraj Mazda,Tempo
2 Day
Dindigul to Kodaikanal
9,000.00
407,Swaraj Mazda,Tempo
1 Day
Dindigul to Kodaikanal
6,000.00
407,Swaraj Mazda,Tempo
2 Day
Dindigul to Munnaar
12,000.00
407,Swaraj Mazda,Tempo
1 Day
Dindigul to Munnaar
10,000.00
Checkout Our full rates and Tariffs Plans
Sight Seeing :: More Places To Visit Kodaikanal

S.No
Visiting Places
S.No
Visting Places
1
Berijam Lake
2
Chettiar Park
3
Coakers Walk
4
Bryant park
5
Kodai Lake
6
Echo Point
7
Kurinjiandavar Temple
8
Green Valley View
9
Suicide Point
10
Pillar Rocks
11
Silent Valley View
12
Cap's Fly
13
Devil's Kitchen
14
Guna Caves
15
Pine Forest
16
Shanthi Valley
17
Silver Cascade
18
Old Suicide Point
19
Bear Shola falls
20
Wax Museum
Dindigul Travels agencies, Our Price Travels in one of the best services allover dindigul city. we are well known experianced hills side tour trips, Prince travels offers maximum in our city famous tourist place such us Kodaikanal and Munnar. These two places are we known all places ver well, we offers cheap rental and also give tour guidence. Prince travels in dindigul give 100% assurance for happy journey and enjoyment every moments in your trips.
Prince Tours and Travels,Dindigul is the best Car,Tempo traveller Rental company in Dindigul,Tamil Nadu, South India having a wide network of offices in many cities. The company renowned for excellence in south India and its over 8 years experience, is the Best car rental services in Dindigul, it's not surprising we are the first choice for so many. We do the cab rental services in all over Dindigul,Tamil Nadu, South India. You can hire our cabs for airport transfers, Local city tours, Group Tours, Students Trips, Official Trips, Outstation tours, Package tours and Vacation tours.